Another great over the knee spanking scene from Sarah Gregory Spanking. Leila Hazlett is given a solid spanking and some corner time. I'm usually not a fan of fully nude spanking scenes but this girls body is just amazing.  But I can see it happening when you are spanking some one fresh out of the shower.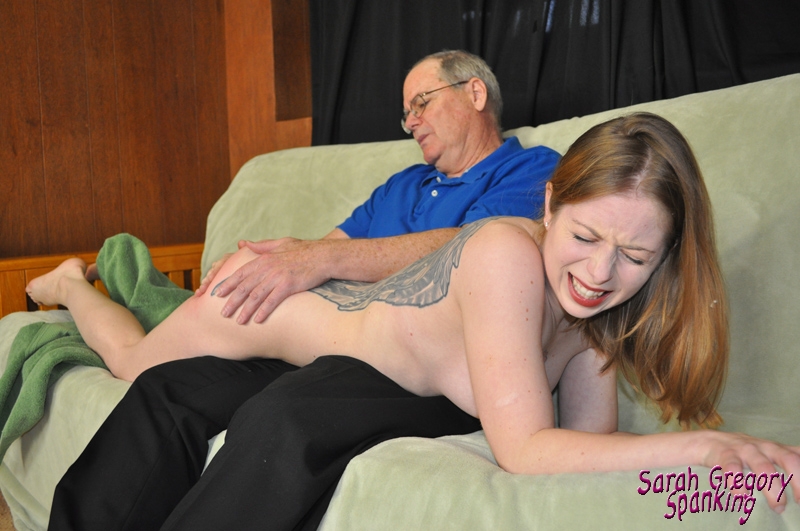 Some times you have to get out the hairbrush to get your point across.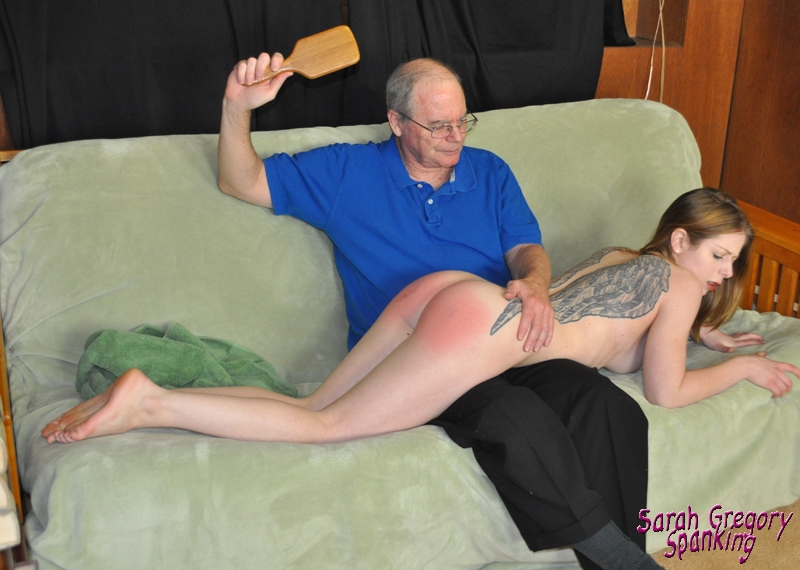 Scene description: It's pledge week and Leila is a freshman. Unfortunately she is the only one who is caught by the police streaking through campus during pledge week. Daddy is not to happy to get called in on this one. He drives her home naked with only a towel and tells her she won't want be running around naked anymore when he is done turning her bottom a bright shade of red.